This is the first serious book I've read entirely on Kindle. I've never been a fan of electronic reading – there isn't the same appeal of the smell, sound and sight, of a book in hard copy. But out of sheer necessity, I'm giving e-reading a spin – I don't have enough space for hoarding books anymore.
Anyway, I finished this book, Standing in the Fire, by Tom Doyle, in a few days. It was riveting and I couldn't put it down. It is a compilation of individuals' stories, from Iraq, Syria, Jordan and Lebanon, who walk through fire on a regular basis, not only figuratively, but some of them, in the literal sense.
There are several heart-wrenching stories, but what's remarkable through the reading of the book, is not the horrendous nature of the crimes perpetrated against the Christians, but their response to them. These are men and women who have and continue to endure unspeakable persecution, but through it all maintain a spirit of gentleness, calm and repose as they live one day at a time.
Story after story recounts how a man or woman who lived a broken or hateful life is miraculously transformed by the sweetness of the life-saving Gospel of Jesus Christ. How God reached out to people who by all human assessment were irredeemable reprobates, but who became faithful ambassadors of the very truth they once tried to destroy.
It made me pause and think about how easy Christians have it in the West or even in other democracies for that matter. We have not faced the abuse, torture and hard-hearted cruelty of those opposed to our faith, and continue to live and assemble in freedom. A luxury that is unimaginable for Christians not only in the Middle East, but several Muslim majority countries. The mainstream media has largely ignored the Christian genocide and is unable to view Christians as an oppressed, hunted group with constant targets on their backs. They view the world through a western lens where nominal Christians who merely check a box on a federal or state form, but live decadent lives are mistakenly held as representatives of Christianity.
We've also forgotten that the freedoms we enjoy today are an anomaly. Most of history has seen persecution of Christians and Jesus in fact, prepared his followers for it and asked them to expect it as the norm, not the exception. Yet, few of us have a conception of what it means to follow Christ, His demand to carry one's cross, and the cost involved. I am guilty of it too – I have made idols of my dreams and ambitions. Any deviation from what I expected my life to be, is held up as an affront to my person, and an excuse to harden myself against God.
Yet, these Christians whose life Tom Doyle has etched with compassion, hold no grudges or bitterness toward God. They have entrusted the details of their lives and the lives of their growing, innocent children, to their Creator and do not obsess over the things that are beyond their control. Persecuted in one place, they flee to another.
One of the most captivating scenes in the book is the replaying of that infamous speech made by the leader of ISIS, Abu Bakr al-Baghdadi in the old mosque in Mosul, Iraq, which thrust him into the consciousness of the world.
In 2014, ISIS captured Mosul and burned dozens of churches to the ground, many of them centuries old, eventually destroying all 45 of them. ISIS recruits began painting the Arabic letter, 'N' of the 'Nazarene' on the home of Christians. They erased any connection the city had to Christianity, even blowing up the 2700 year-old tomb of the Old Testament prophet Jonah, who was sent to Nineveh, the Assyrian capital, to warn them of God's impending judgment on their city, unless they repented.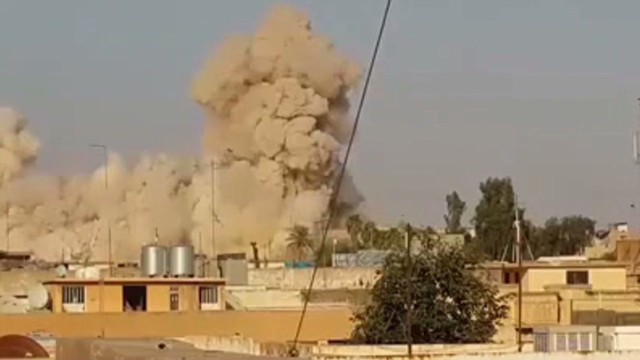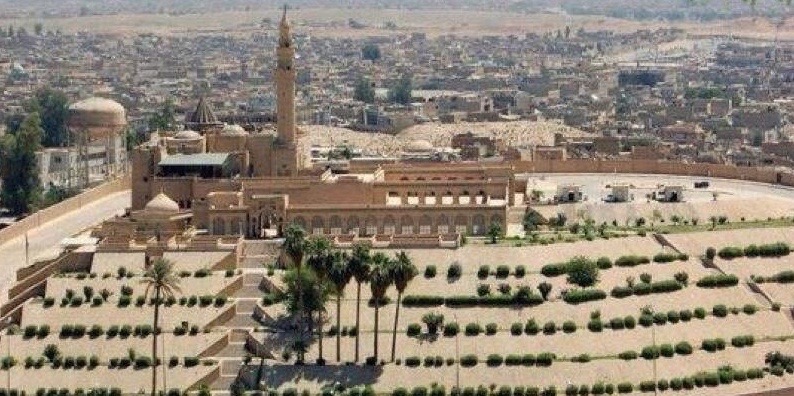 The Christian population in Mosul was given 24 hours to either convert to Islam, pay the Jizya tax, leave or die. Hundreds of thousands of Christians fled the city with little more than the clothes on their backs. Several others were crucified. A most moving account is of a Christian man, who lay hung on the cross, out of breath but singing "Zeedo el-Maseeh tasbeeh"…praise Jesus Christ more and more. I listened to the song on YouTube, it's a delightful and joyful melody sung by Middle Eastern Christians.
This particular story of a reluctant ISIS crew member, is my favorite one in the book. He stood at a distance listening to this song sung by a crucified man, startled at the peace in the man's countenance. Guilt-ridden, he eventually made good his escape and reached Turkey. In Istanbul, one day, he is brought to a Christian prayer meeting, where he listens to the strains of a familiar song 'Zeedo el-Maseeh tasbeeh', and breaks down, sobbing with his hands covering his face. The very song on the lips of a Christian nailed to the cross, was used of God to bring Medo Nasrallah to the light.
Medo has since returned to Erbil in Iraq, less than a 100 miles from Mosul, wanting nothing more than to tell others of how Christ saved him, a former member of ISIS, a terrorist group so feared that it became too radically vicious even for al-Qaeda. But here he lives, like so many other Christians whose journeys are written of, in the book, refusing to turn their backs on the God who promised that in this world they would have trouble, but to fear not, since He has overcome the world.
These faithful Christians of the Middle East, have spurned any comfort or accolade the world around them could have offered, sharing their faith boldly with the calloused world around them, and returning love for evil. They are living only to hear their Servant Lord tell them one day, "Well done, good and faithful servant". Well done.